Great lodging options are just blocks away!
RustConf is produced by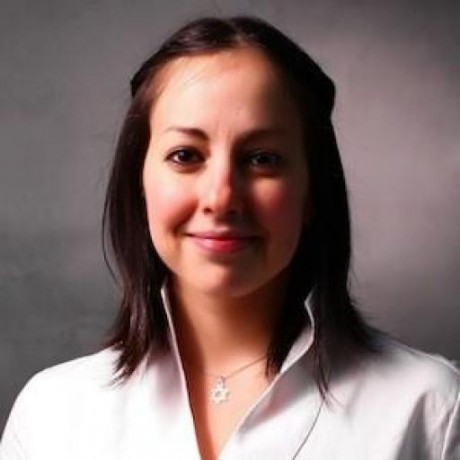 With help from her team of volunteers:
Do I need separate tickets for Thursday and Friday?

Yes. your VIP or Conference ticket is for Friday only. Thursday we'll be offering optional addon training sessions, also available for purchase.

Can you accommodate my need for special meals?

We'll certainly try! You'll be asked about dietary needs on your registration form. Please be specific about your needs, and preferences vs allergies, as they require different accomodations and vendors.

Can you convince my boss to send me to RustConf?

We can certainly help! Feel free to use our Letter for Your Boss Google Doc to explain why attending RustConf is a worthy investment for you and your company.

Are there any scholarship tickets available?

Yes! You can apply for them here until July 20th.

Is Kosher food available at the conference and in Portland?

For lunch at the conference, the venue will provide special kosher meals. If you'd like to explore other things, especially if you're considering staying in Portland for a few extra days, feel free to reach out for more info on local options.

It may require an Uber or two, but there's a Glatt Kosher takeout counter (with a full time mashgiach), a bakery, and a Cafe (Cholov Stam and Pareve), all in the Southwest. There's also a Jewish Community Center and Chabad chapter, both of which may be of assistance. They can also help track down a daily minyan if needed.

Is Childcare available at RustConf?

Childcare will be available on Friday during the conference, via Seattle-based, Mom-owned Big Time Kid Care. The childcare room is just downstairs from the conference so you can visit as often as you'd like.

When registering for your ticket, be sure to check off the box indicating interest in childcare. We'll then get in touch with all the details.

Space is limited.

Can you make accomodations for nursing moms?

We can indeed! Please reach out to let us know if you'll be attending and needing a Mother's Room or bringing your baby (or both!). We will have a private Mother's Room available, with a locked door and refrigerator. We'd also love to hear about how else we can help.

Nursing babies are welcome. Please be considerate of your fellow attendees and step out of session rooms when the baby is noisy (it happens :p). We're also happy to set up reserved seating for you, so should you need to step out, your seat will be waiting for you when you return.

Is the venue accessible to people with disabilities?

Yes! Visit the Oregon Convention Center accessibility page for more information.

Do you have live captioning of the conference sessions?

We do indeed! We work with the fine folks over at White Coat Captioning, who specialize in environments with lots of industry-specific jargon. They're on the line throughout the conference live-transcribing every session. The captions are available (at a specific URL) as they're being recorded, as well as available after the conference for review.

Can you provide visa invitations for non-U.S. attendees?

Yes! Just submit a visa invitation request to get started.

Are refunds available?

You can request a conference ticket refund by email until June 15, 2019 at 11:59pm PST.

After that, tickets can only be transferred. Training and Activity tickets are non-refundable but can be transferred until the transfer deadline of August 1, 2019 at 11:59pm PST.

Can I transfer my ticket?

To transfer tickets from one Training or Activity to another, use the default Eventbrite UI. The deadline for transfers is August 1, 2019 at 11:59pm PST.

DevSwag Merchandise Orders are not refundable, but can be picked up by alternate authorized contacts on-site at RustConf. If you order merchandise but later cancel your registration, please email us to authorize another attendee to retrieve your order.
RustConf is intended to be an inclusive, welcoming conference for everyone. In particular, we do not tolerate harassment of conference participants in any form. Conference participants violating these rules may be sanctioned or expelled from the conference at the discretion of the conference organizers.
Harassment includes disparaging verbal comments related to gender, gender identity and expression, sexual orientation, disability, physical appearance, body size, race, age, or religion; sexual images in public spaces; deliberate intimidation; stalking; sustained disruption of talks or other events; inappropriate physical contact; and unwelcome sexual attention. Participants asked to stop any harassing behavior are expected to comply immediately.
If a participant engages in harassing behavior, the conference organizers may take any action they deem appropriate, including warning the offender or expulsion from the conference with no refund. If you are being harassed, notice that someone else is being harassed, or have any other concerns, please contact a member of conference staff immediately.
Read through the Rust Project Community Guidelines for a more detailed overview of the intent and goals of the Rust community at large.
On-site, conference staff will be identifiable by their differently colored badges and tshirts (we'll update this closer to the show with the specific colors). If you need help of any kind, to report a bad situation, or anything else not specified that we can help with, please find us on site. For less urgent matters, or advance matters, please email us.
Accessibility at RustConf
RustConf is committed to an inclusive environment and experience that are accessible to all. We've done a number of things to help accommodate various needs, and are eager to do more, including starting by selecting a venue that is accessible by default.
The RustConf venue is accessible to wheelchair and other mobility devices. That includes but is not limited to:

Grounds, walks and floor surfaces along accessible routes are stable, firm, and non-slip under most weather conditions. All meeting rooms, ballrooms and exhibit halls are accessible by wheelchair. Doors to rooms have a clear opening of 32 inches.
Sidewalks, leading from the front driveway loading and unloading zones for shuttle buses and taxis, and leading to the main facility entrances, are free of abrupt changes in surface level. Sidewalks and ramps have a 36-inch clear opening.
Handrails are mounted 33 inches above the ramp surface, no more than 2 feet from the wall.
All lobby access points have automatic doors and all thresholds at exterior doors are flush with the floor.
All stairs have handrails.
All levels of the building are reachable by elevator. Raised Braille indicates both call buttons and floor designations. Control call and alarm buttons are accessible to persons in wheelchairs. Elevator doors are equipped with an automatic bumper safety system.
Wheelchairs and electronic convenience vehicles (EVCs) are available to rent through the OCC administration office on Level 2.

The RustConf venue provides inclusive restroom facilities, accommodating all genders, identities, and a breadth of physical access requirements. This includes but is not limited to:

Gender-neutral, family and gendered restrooms available in multiple locations (with facility-supplied signage plus additional RustConf signage for visibility).
Restroom entrances have a clear opening of 32 inches and all public restroom entrances have automatic doors. Sinks are mounted at least 29 inches from the floor (measured from the bottom of the apron) for wheelchair knee clearance and the drainpipe allows for toe clearance.
Faucet controls automatically start through sensors.
All restroom dispensers and accessories are within reach of a person seated in a wheelchair and all restrooms have at least one stall with a clear, 32-inch opening. The accessible toilet stall is arranged to provide either side or front approach by someone in a wheelchair. Grab bars are of sufficient length located along the sides and back of the accessible stalls. Flush controls and toilet paper rolls are positioned so someone using a front approach to the toilet can reach them.

The RustConf venue provides accommodations for nursing mothers. This includes but is not limited to:

Two Mamava nursing suites. These private and secure suites are ADA-compatible with a comfortable seating area and are equipped with standard AC power outlets and USB charger ports. All Mamava suites come with a Bluetooth SmartLock that syncs with Mamava's mobile app. You may also request a door code for entry from the building receptionists in the Administration Office on Level 2 or by calling 503-235-7575.
A refrigerator is available for storage, in one of two private RustConf spaces (accessible to staff and parents). A mini kitchen is also available for washing, drying and storing parts, if desired.

RustConf provides complimentary tickets for aids of disabled attendees. Please reach out to request such a ticket.

RustConf provides live transcription services for all sessions, available on-site and remotely at a URL provided prior to the conference. Transcripts can also be made available post-conference.

RustConf provides on-site childcare during Friday conference sessions, between the hours of 9:30am and 6:15pm. All caregivers are professional, prepared with CPR/First Aid training, and have had Criminal Background Checks and FBI fingerprinting. There is a structured and enforced procedure for pickups to ensure safety. Caregivers work with the following ratios:

Children under 1 year old: 1 caregiver for up to 2 children
Over 1 to under 4-years old: 1:3 ratio (caregiver: children)
Children over 4-years old 1:6 ratio (caregiver: children)

RustConf provides each attendee with a map of our venue space, including exits, restrooms, and childcare.

RustConf accommodates a wide range of dietary requirements, including food allergies and religious requirements.

RustConf provides a quiet lounge for those with sensory issues or attendees needing breaks throughout the day. The space includes power, internet access, comfortable seating, and does not play any music or other sound.

RustConf makes scholarship tickets accessible for those who may be otherwise unable to join us.
When registering for your RustConf ticket, you'll be asked about childcare, wheelchair access, nursing facilities, dietary requirements, and all other opt-in services. Please reach out with any questions or additional needs.
Please email us if there's something more we can do to improve and enhance your RustConf experience.